Do you find yourself wondering what some of our favorites are?
We asked around and thought we'd share some of what we heard. 
Molly is one of our awesome Customer Service Reps. If you've ever needed us, you know how great our reps are. We love that she tried something "outside of the box" for herself. Just look at the picture above to see what she carried in her Otavia on a recent beach trip. Here is what she tells us: 
I have so much I could say, but I'll try to keep it short and sweet:
Whenever I'm going on a trip or adventure, I typically reach for my Benvenuto tote for a roomy bag or my Alencon backpack for hands-free carrying. However, I recently went on a beach trip and took my brand new Otavia Bucket Bag in the print Spanish Multi Zig Zag. I didn't think this bag would work out for me, as I typically like something a bit smaller. I am now in love with my new bag. The colors are so fun (and perfect for the beach)! It has so many colors that it matched all of my clothes that I brought on my trip. I love all of the compartments that make it super easy to stay organized. The organization is huge for me, so it was nice to easily reach my sunglasses or phone! The shorter strap made it super functional for when I was in a hurry or on the go. I think I have a new favorite to travel with!
Hayley is one of our talented photographers. She takes many of those important product images that help you decide upon your purchases. She says:
When I am getting ready to photograph a wedding or event, the first thing I reach for is my Sorlana Tote. It can easily hold my laptop, lenses, flash, water bottle, umbrella, and even a reflector, making it my go-to photography bag.
The external pockets are perfect for easy access to things like my wallet and phone and even a quick snack for refueling on the go.  
It definitely helps me get through the day, and I'm not sure what I'd do without it.


Michelle is our Production Assistant. When we have a question, she has the answer. Here's what she has to say:
When my kids were little, there was nothing better than a great tote for traveling (which we have a ton of), but now that my kids are grown, I love taking crossbody style bags with me on trips. My luggage holds everything, so I just need bags to throw in the essentials for going out and exploring. Since starting at Patricia Nash, I've gotten a few bags, and two I love are the Avellino Crossbody and the Empoli Satchel. 
The Avellino in Heritage Tan is great to take out sightseeing and shopping. I can fit my wallet, keys and whatever else I need for the day in there. It's got a top zip so I don't have to worry about anything falling out. 
The Empoli in Heritage Black with the silver handles is perfect for an evening out. I can put the strap on if it's something more casual, but if it's something dressier, I can take the strap off and use the handles, which give it a cute and classy look. It still has a good amount of space in it and a top zip as well. I'm really excited to take these two bags with me on vacation later this summer when I go to New York.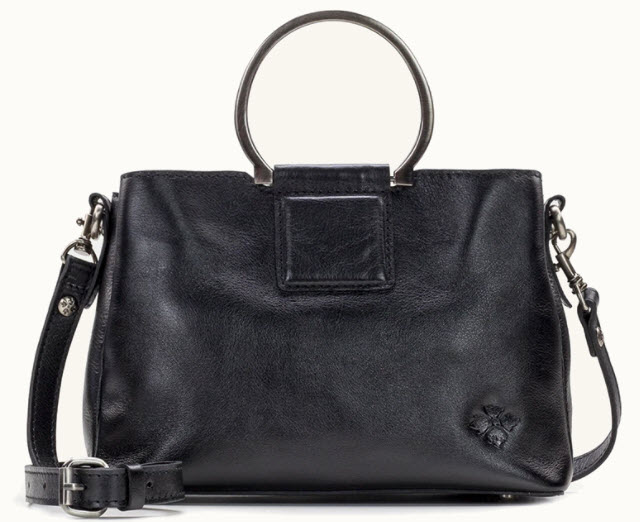 This is what Camille in Customer Service has to say. (And, we'd like to say how proud we are of her acceptance into graduate school in anthropology.)
I have so many different Patricia Nash items, so I am going to try and keep it to my favorites. 
Being that my family is in Mississippi, and I am in Tennessee, I travel quite a bit. My Milano Duffel in the Black Map Patina Coated Linen Canvas with the matching Karina Backpack are perfect for my family trips. My Karina has enough room for my MacBook and bathroom essentials; however, it is small enough to fit under the seat in front of me as a carryon luggage piece. My Milano can fit all my clothes and shoes and can fit nicely in the overhead compartment of the plane. 
I was just accepted into an anthropology graduate program and needed a backpack that had a lot of compartments. I found the Nash Backpack in the Verona and fell in love. It's very spacious and holds everything I need for school. Also, there is enough organization so that I can keep my teaching materials away from my actual schoolwork. As for an everyday work backpack, I use Tuscan Backpack II as it has the space and room for my work needs, and the color and quality of the leather is absolutely wonderful.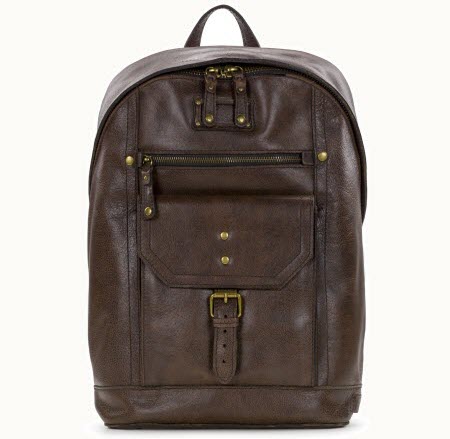 Deanna, our Texas Regional Merchandising Manager, shares this: 
I like a backpack when we travel. Currently, I have two and am looking to purchase another one.
When we went to Paris three years ago, I took my Karina in Patina Coated Linen Canvas with me. I was not worried if it got wet. We were on a boat that we managed down the canals, so I didn't have to worry about it getting messed up.
I will be taking my backpack with me this September when we go to Savannah.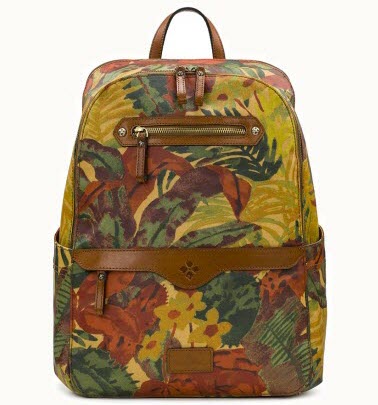 Dorian, our Vice President of Sales, says it all and says it succinctly!
Tinchi Belt Bag with: 
 - Sunnies
 - Gucci Westman lip gloss
 - Gucci Westman Lit Up
 - Patricia Nash Cassis ID Wallet
 - Beautycounter sunblock
 - Tissues
 - Lavender hand sanitizer spray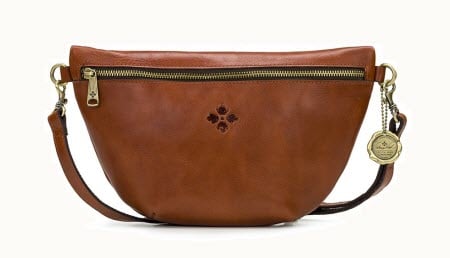 The Tinchi is coming soon!