It's Official
The First Patricia Nash Catalog Is Here


The Patricia Nash catalog is the realization of a long-held dream of Patricia's, and we are very excited to introduce the inaugural edition for Spring 2022. Available in print and digital format, we think it will be as special a thrill for you as it is for us, so be prepared to be hooked in and looking forward to new editions each season. 
The story of Spring 2022 is one of discovery, adventure, and optimism for the future, so Patricia could think of no better time to release her catalog. Whether you are stepping out with a fresh silhouette, bright, dynamic new colors, or new takes on tried and true favorites, you call the shots, and the catalog provides you with the options you'll love. 
The catalog is a carefully curated set of beautifully crafted bags and accessories, and Patricia is especially excited to introduce you to her new line of stylish sunglasses, gorgeous new jewelry, expertly woven leather bags, and intricately crafted rattan and cotton silhouettes. You'll also find new accessories, including new tech accessories. 
The catalog images were shot on the island of Eleuthera in the Bahamas. Patricia and her husband fell in love with this island on a visit a few years ago, and they built their retirement home here. Patricia designed and decorated every inch of it. In the style of British Colonial architecture, it has all the space her extended family needs to enjoy their time together, relax, and unwind. 
Eleuthera is an island in the Bahamas Archipelago with stunning sandy beaches. At its narrowest point, the dark, mysterious blue waters of the Atlantic Ocean  meet the turquoise waters of the Caribbean. This magnificent display of nature inspired Patricia to create the Deep Blue Nature print. 
Check out the beauty of the island and some of the featured items in this short video: 
Brightly in bloom, Patricia's love for florals is rendered appealingly in the Rainforest print. It is available in luxe leather, perforated leather, our amazing Patina Coated Linen canvas, accessories, and even on our new sunglasses, which we are introducing with this catalog. 
Did you know that until recently print catalogs were considered a dying format? Not anymore. Catalogs are back in a big way. There is a long history of print catalogs in our country. They go back to Benjamin Franklin selling a collection of scientific books via a mail-delivered catalog, making us realize we are in good company, and we're sure you'll enjoy our thoroughly modern publication.
In this inaugural catalog you'll also learn a little bit more of about the creation of the brand and why Patricia launched it 12 years ago, and the dream of the catalog stems from the enjoyment Patricia feels when she is relaxing with a cup of tea or a glass of wine and looking through the catalogs that arrive at her home; we feel sure you will have that same pleasure while you browse our catalog. If you love the tactile feeling of holding a catalog in your hands, turning the finely textured pages, admiring the collections, and getting excited about what to order, be sure to opt in for the print version of our catalog by scanning the below QR code, or click Opt In.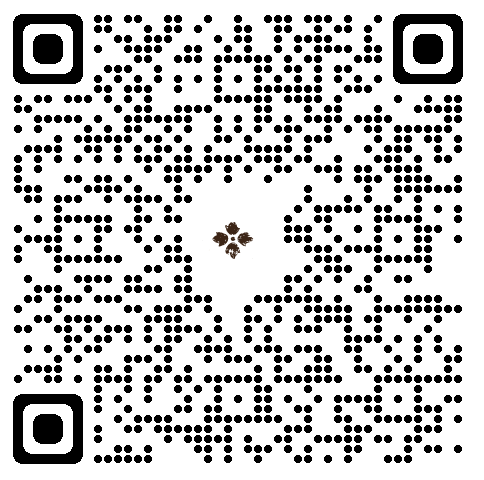 If paper isn't your thing, you can view the digital version of the catalog by scanning this QR code or clicking here.